February 19th 2009
As I stated before in Vuzix VR920 with Linux and active 3D stereo, I planned to write the first stereo enabled jps viewer for linux. At least I was not able to find a viewer for jps stereoimages that is capable of displaying in active pageflipped stereo.
I made some progress in writing the viewer. The viewer itself depends on OpenScenegraph. It is now capable of displaying jps stereo images in different stereo modes. I tested it in fullscreen/windowed mode with anaglyphic and quad buffered stereo mode. Different output devices I tried were relevator shutter glasses and my Vuzix VR920 on Nvidia Quadro FX 350M and FX 3400. Here comes the first screenshot of the viewer in windowed mode: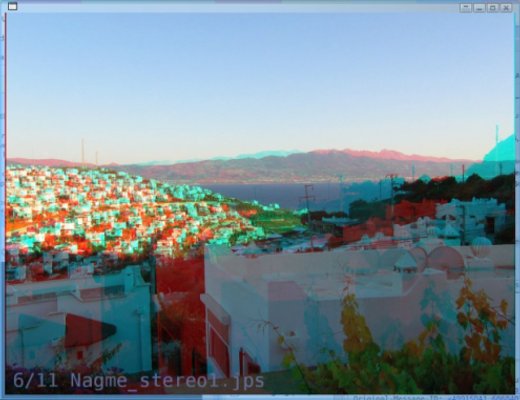 Of course the screenshot is of the viewer in anaglyphic only, since I can't include anything else in the blog 😉
I still have to do some code cleanup. But expect the viewer to be published soon.
Stay tuned for updates
Jürgen